Executive & Leadership Coaching for Women Leaders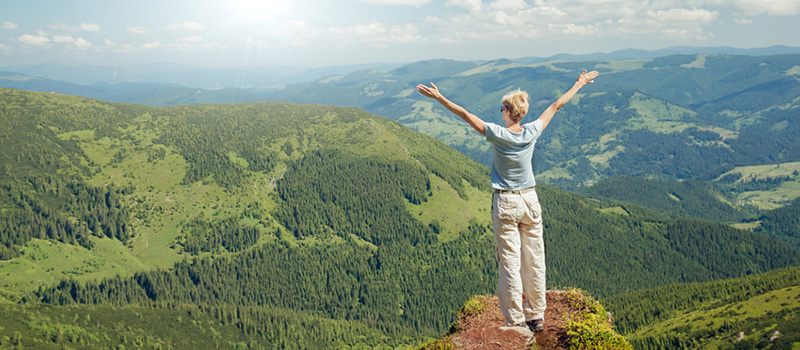 Women make up nearly 51% of the population and earn 60% of all Bachelor's and Master's degrees awarded, but in many industries leadership positions are still predominantly filled by men.
How can women overcome the challenges they face and become stronger leaders?
Our executive and leadership coaching for women is designed to help female managers, supervisors, and individual contributors think and act like leaders.
Is Executive & Leadership Coaching Right for You?
Ask yourself, what challenges are you facing in the workplace? Are you:
Doing your best work as a leader and confident in your leadership skills?

Experiencing conflict in the workplace– perhaps between departmental leaders or members of your own team?

Concerned that team morale and performance is low and in need of improvement?
If you're struggling with these or other challenges in your professional life, executive and leadership coaching can help you reach your full potential as a leader.
We help women learn how to "do the right things", not just "do things right." I can help you discover and develop skills that will improve your leadership of others and yourself.
Create a Great Place to Work
Our executive and leadership coaching program is designed to help you create a great place to work. A place where:
People Feel Their Work is Valued and Meaningful
We spend nearly ⅓ of our lives at work. Shouldn't it be a place where everyone feels productive, valued, and purposeful?
Our executive leadership and coaching can reduce problems and increase effectiveness for everyone in your organization. By working to increase a feeling of valued and meaningful work, you will see your employees' productivity and morale increases.
The PATH Method for Women Leaders
Our leadership and executive coaching method is built around a system known as the PATH framework, which I have developed over my 30 years as an organizational psychologist, executive leadership coach, and principal of JLM Management Consultants.
We will address these 4 focus areas which will make any woman a stronger leader:
Purpose –

We will identify your organization's purpose as well as your personal purpose, as well as work on ways you can help your team to understand their purpose.
Accountability –

We will develop strategies that will enable you and your team to cooperate towards a shared purpose, while maintaining accountability for their own individual roles and responsibilities.
Teamwork

 – We will help you identify strategies that will keep you thinking about the necessary interconnected processes of your organization, as well as how to optimize those processes to foster productivity and progress towards your purpose.
Heart –

We will discuss how to best lead with caring and compassion. You will excel as a leader when those around you feel valued and engaged as they work towards the organization's Purpose.
Clients Love Our Coaching for Women Leaders
"I called Dr. Mersky for coaching after being the first woman promoted to Vice President at my company. As my coach, she helped me negotiate these "new waters" and helped me create a roadmap for being successful in this new position. I found her style and insights incredibly useful as we discussed how I could become a more effective leader. I highly recommend her as a Coach for anyone who is facing a specific leadership challenge or simply wants help to become the best leader possible." – Danielle Douthett, VP, Level 10 Construction
When You Want to Be Better, That's When You Need Coaching
Are you ready to become a stronger leader, a better problem solver, or push for improved performance throughout your organization?
To learn how we can help you to become a better leader: