Coaching for Tech Leaders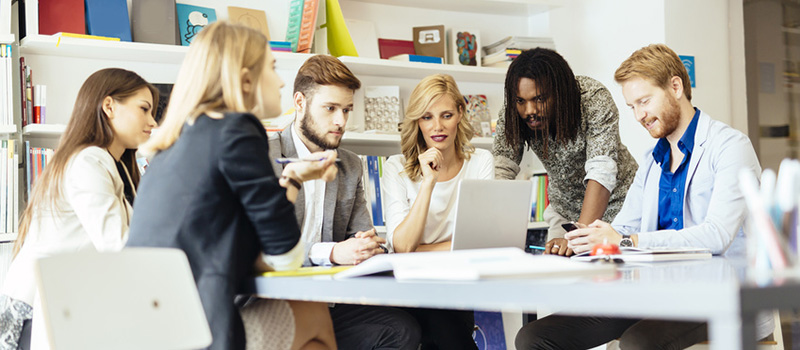 Technology is always evolving and changing– often at an incredibly rapid pace. The same goes for careers in technology. It's all too common for an engineer or software developer to find themselves wanting to start their own company or being promoted to a management position.
It's common for even the most-skilled technology professionals to find themselves uncomfortable in leadership positions. They simply haven't developed the skills they need to succeed.
Whether you're already in a leadership position, aspire to make the leap to management, or simply want to improve your own professional performance, our executive and leadership coaching can help you.
Is Executive & Leadership Coaching Right for You?
As you've advanced in your profession, you've likely faced new and unfamiliar challenges every step of the way. Have you ever asked yourself:
Am I doing my best work? Are people on my team doing their best work?

Are my leadership skills where they need to be?

Is there unresolved conflict among my co-workers or between department leaders?

Can I do anything to improve the morale in my office?
You can become confident in your answers to these questions. You can do your best work, develop outstanding leadership skills, help resolve office conflict, and improve morale throughout your organization.
You just need help developing the skills that executive and leadership coaching can provide.
We help tech professionals, from software engineers to product owners, directors to C-level executives learn how to "do the right things" not simply "do things right."
There's a difference, and we can help you understand it. Once you do, you'll begin to discover and develop skills to improve your performance and your ability to lead those around you.
Clients Love Our Tech Leadership Coaching
"Leadership is a life-long learning experience. Jeri has provided me with tremendous growth in my management skills, interpersonal communication skills and self-confidence as I've grown from a middle manager to an IT Vice-President over the past 11 years. Her extensive experience working with many Silicon Valley executives has helped her master the ability to not only understand your strengths and weaknesses but help you decide how to navigate your professional growth within your current employer and throughout your career. I consider her an invaluable asset who has helped me obtain both my professional goals and personal well-being." – Norm Katz, VP, Revenue Master
When You Want to Be Better, That's When You Need Coaching
Are you ready to become a better leader, a more creative problem solver, or learn how to improve performance throughout your organization?
 To learn how we can help you to become a better leader: