Consulting for Management Teams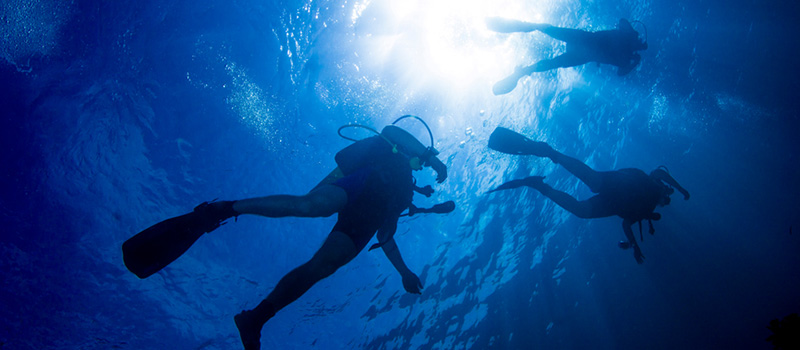 There's no such thing as the perfect management team. Yet, organizations can (and often do) spend millions of dollars and hundreds of hours searching for the perfect person to fill a role, or shuffle people around to get a better team.
What's needed instead is a commitment to fostering great teamwork among the members of the management team. High performing teams aren't "born"– they're made. And they're only made when leaders and members put in the work needed to create great teamwork. When they do what it takes, they can build a team made up of individuals who trust each other, have no fear of conflict, are committed and accountable to one another, and who do great work together.
At JLM Management Consultants, our team development programs offer a set of concepts and tools to assess your team's situation and performance, and guide your team to create an environment where great teamwork can happen.
Working Together Takes Work
For over 30 years, I've worked as an organizational psychologist and principal of JLM Management Consultants, helping teams from NASA, the Internal Revenue Service, Apple, Bay Area Rapid Transit (BART), and many more create high performing teams.
Even among management groups, traditionally very hierarchical in nature, I've learned something: on the best teams, everybody leads.
It isn't enough to rely on a designated "leader" to carry the load. Fast, flexible, and highly creative organizations are today's most successful businesses. These organizations rely heavily on each management team member's accountability for the success of both the team and the organization.
Everyone on a team must have the confidence, competence, caring, and commitment to assume the mantle of "leadership" in his or her focus area. When these individual qualities combine within a team environment of mutual accountability and group decision-making, the effect is extraordinary.
But how do management teams get to a place where the extraordinary happens?
Using the TEAM Model to Achieve the Extraordinary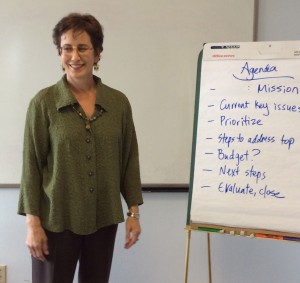 Throughout our years of experience, we've been developing, testing, and refining what we call the TEAM model to help organizations develop amazing leadership cultures and business results.
Target –

Whether a broad vision or a focused goal, a management team needs a target to aim for. A clear target provides the overall focus, direction, and common purpose that everyone on the team will strive to reach.

Environment

– Our approach will help your management team develop the trust needed to thrive. Great teams have a working culture that includes open communication, mutual respect, direct feedback, and willingness to have constructive conflict.

Accountability –

We will help you eliminate unnecessarily duplicated work, "turf wars", and gaps in responsibility. The TEAM model helps you clarify roles and responsibilities, allowing all team members to do their best work as they know what to do and who they can count on for results.

Methods –

How

will your management team work? Many teams overlook this critical question, focusing instead on only their target. Our management team consulting program will help you discuss and decide methods for how to operate efficiently as a team.
Ready to Strengthen Your Management Team?
Each team has its strengths and weaknesses. You may already have a management team practicing all four characteristics of the TEAM model. Or, your team may be quite strong in one or two areas but not all four.
We'll start by looking at "where you are" and provide you with the training and skills your management team needs to get "where you need to be." Often, we need to take your team Off-Site to have the time and focus necessary.
Our approach involves:
Assessing the current state of your team

Customizing our consulting program to focus on your team's needs

Developing an action plan to implement in your workplace

Reinvigorating your team with frequent follow-ups
Clients Love Our Management Consulting
"I have used the services of Dr. Jeri Mersky over the last 8 years, in different organizational situations, to help my team understand our team dynamics, get people to embrace change and improve staff morale. She has also helped me to improve my own effectiveness as a manager and a leader. Jeri is a gifted "generalist" consultant and coach, assisting me with team building sessions, departmental planning meetings, and personal leadership coaching. I believe there are few other consultants with her combination of expertise, commitment to results and a personal style that puts people at ease. Jeri can deliver immediate and tangible benefits to your organization." – David M. Bowen, CPA, Former Sr. VP and CIO, Blue Shield of California
Get In Touch
To learn how we can help strengthen your team: