Helping teams and leaders

in transition


move forward with clarity.
As a consultant, team therapist, and executive coach, I help SF Bay Area leadership teams navigate critical growth transitions.
"I found Jeri to bring a wide array of skills to a thorny and developing process. She is well organized, smart and diplomatic, but not shy about holding team members accountable for their commitments. That was exactly the approach we needed and the product of those sessions was immensely valuable to me and the organization."
When the next barrier to growth is internal rather than external…
Every healthy, growing business goes through "growth spurts" just like kids do. They start out young and inexperienced and the next thing they know (if they're lucky), they're bigger and suddenly can't fit in their clothes – or space – anymore.
But it's not just size…
Because along with these growth spurts come major shifts in leadership as well. Founders delegating responsibilities. New hires brought on to add skill and experience. And individual contributors promoted into management roles.
And it's during these shifting phases of organizational growth that poor, emotional decision-making can make or break the success of the organization.
Having help to smooth this process and ensure clarity reduces risk and helps the leadership team step out of day-to-day operations and move forward with confidence.
"We found ourselves in a position doing a job that we had no training, and no education for. All of a sudden we're running a relatively large company. Compared to two people, when you start hitting a hundred employees and 200 employees there are all these new pieces of running a company.

We were at a critical crossroads, going through a ton of different transitions and really needed to figure out as we went to this next stage of growth who was going to be doing what. I don't think we knew what that needed to look like. I think we just knew that we needed someone outside to come in and help us…

…The piece I appreciated from Jeri is it felt like the right combination of what was therapeutic, almost like talk therapy, combined with actionable work we could do individually and collectively to dig through and clean out any mud that was there… to be able to get down to what was really going on."
Hi, I'm Jeri. As an Organizational Psychologist and Coach, I've helped Bay Area organizations make these transitions for over 30 years.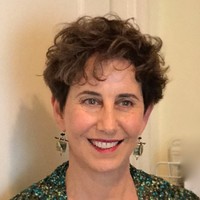 My role as coach and consultant is to create a partnership with you based on mutual trust, high-quality communication and results-oriented behaviors—the same elements you need to lead your business to achieve its goals.
I help accomplish this in two ways.
As Team Therapist and Consultant…
I play a key third-party role for growing leadership teams during these transitions:
Helping the organization to clearly articulate its values and vision and determine which key decisions need to be addressed.
Working with the leadership team to build the infrastructure, roles, and cohesive high-performance environment needed in order to execute on that vision.
Proactively facilitating difficult, candid conversations in a safe environment.
Providing an honest, forthright and transparent outside voice to aid in decision-making.
As Executive Coach and Advisor…
I also help individual team members through these same difficult transitions by:
Assisting new leaders to adapt to the responsibilities that come along with becoming a leader instead of an individual contributor.
Helping individuals on the team achieve clarity on performance expectations by using goal setting and performance measurements.
Asking clarifying questions that uncover underlying emotional barriers that may create friction.
Arming team members with the insights to make better decisions for the organization and their own careers.
Insights on Leadership, Team Building, and Growth
Jeri L. Mersky, Ph.D., JLM Management Consultants
Market projections are a valuable, yet somewhat elusive, part of a company's strategic planning process. Many of us feel ignorant about what's coming, especially as the "experts" can't seem to agree on much about our [...]
Jeri L. Mersky, Ph.D., JLM Management Consultants
The work of Jim Kouzes and Barry Posner in The Leadership Challenge is one of my favorite resources for leadership growth. Lauren Parkhill offers a few important Tips from a recent Kouzes event. You probably [...]
Jeri L. Mersky, Ph.D., JLM Management Consultants
By Adam Bryant, published March 12, 2011 New York Times, Business Day Laszlo Bock of Google says its study found that a boss's technical expertise was less important than "being accessible." Michelle Donovan and Prasad [...]
Schedule a Discovery Call with Jeri
If you'd like to explore whether there's an opportunity to help your leadership team thrive, let's set aside 30 minutes to chat about your business, explore your goals, and determine if we'd be a fit.